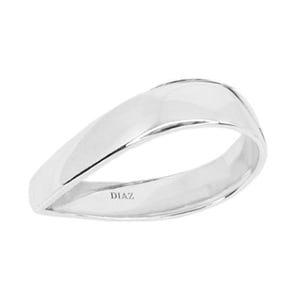 $

120.00
Each piece in the 'RE' collection is made from 100% reclaimed silver and symbolizes the best 're' words - reinvent, renew, refresh, respect, rethink!
A perfect dew drop shape makes this ring a unique one that fits surprisingly comfortable on the finger. A playful design that allows the wearer to wear it pointing in any direction, it is truely one-of-a-kind.
Ring of sterling silver.
*Each piece is absolutely unique and may vary slightly in shine and shade